Born 1954. Works and lives in Copenhagen
Education: MA from Royal College of Art, London 1990.
Work is represented in museums and private collections such as V&A Museum, London; Musée d'Art Decoratifs, Paris; National Museum,Oslo; Röhsska Museum, Sweden; Designmuseum Denmark, Copenhagen; Trapholt Art Museum, DK; Grimmerhus, Museum of International Ceramic Art, DK; MIMA, Middlesborough, UK; Diane and Marc Grainer Collection, Washington DC; Annie and Otto Johs. Detlefs' Foundation, Denmark; Aller Media, Denmark.
Recent exhibitions include: Mixed Display, MarsdenWoo Gallery, London, 2014; Danish Design at the House, Sydney Opera House, 2013; Copenhagen Ceramics Exhibition Space 2012 (solo); PULS Contemporary Ceramics, Brussels, 2011 (solo); Contemporary British Studio Ceramics, Mint Museum, North Carolina, US, 2010; Mindcraft 09, Milan 2009; The Digital Clay, Designmuseum Denmark, 2008; END – English-Norwegian-Danish group exhibition, Designmuseum Denmark, 2007.
Teaches part time at SuperFormLab at The Royal Danish Academy of Fine Arts, School of Design. Founding member of Copenhagen Ceramics Gallery.

www.martinkaldahl.com



Spatial Drawing 2, White, 2013. Height: 62 cm. Earthenware, glaze
Photo: Ole Akhøj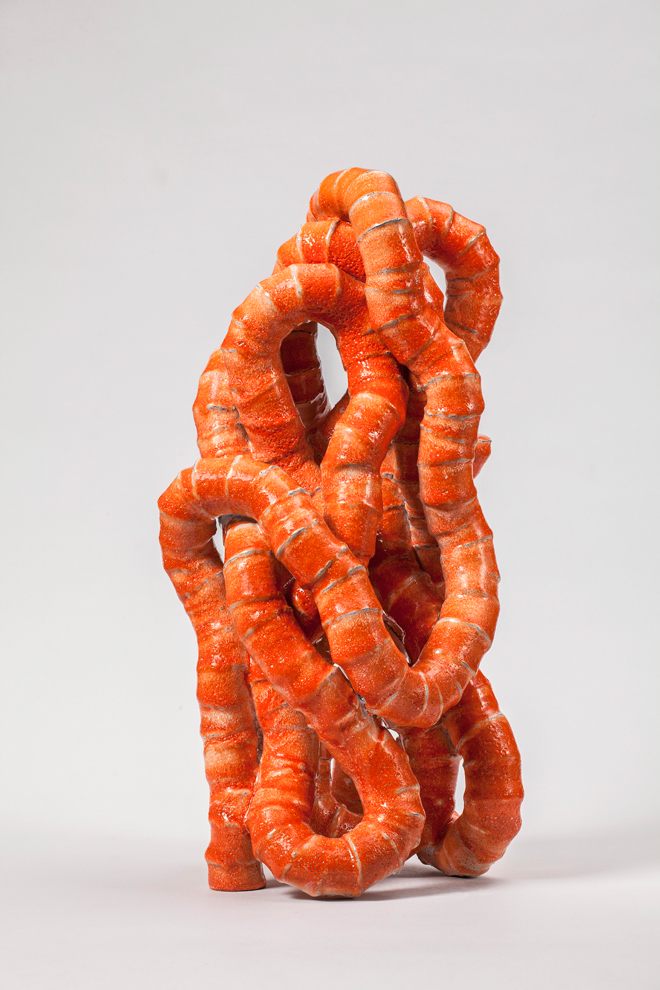 Spatial Drawing 3, Orange, 2013. Height: 48 cm. Earthenware, glaze
Photo: Ole Akhøj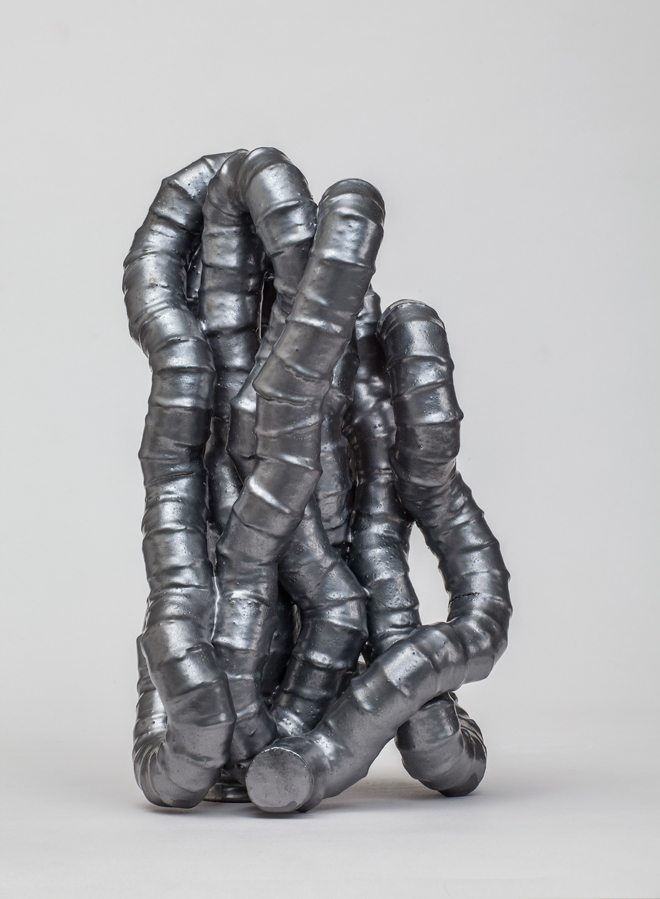 Spatial Drawing 4, Black, 2013. Height: 38 cm Earthenware, glaze
Photo: Ole Akhøj