Born 1963 in Japan. Lives and works in Espergærde, Denmark

Education: Danish Design School 1982–87.
Associate professor, 1999 - :Royal Danish Academy of Fine Art, Schools of Visual Art.
Exhibitions (selected): Vejen Kunst Museum, "Betroet Tvivl", 2013; British Ceramic Biennial, Stoke on Trent, UK, 2013; "Entropisk Topologi", Gallery Ann Linnemann , Copenhagen, 2013; SAK, Svendborg, DK, "Roommates" 2012; "Happenstance" with Neil Brownsword, 2010; "Extended Primitives", Gallery Ann Linnemann, Copenhagen, 2009; Sculpture Biennial, Kgs. Have, Copenhagen, 2008; Yalu River Art Museum, Dandong, China, 2007; "Spejlinger/ Reflections", Rundetårn, Kbh.2005; "The White Gold", Royal Copenhagen Porcelain 2005; `Porcelain´. Grønbechsgård, Hasle, Bornholm, 2004; Ceramic Triennial, Trapholt Museum, 2000.
Curated: "Betroet Tvivl" Vejen Kunst Museum 2013; "The Magic of Clay", at Gl.Holtegård, DK, with Alexander Tovborg, 2011; "Once upon a time" at Marienlyst Castle, DK, 2005; "The White Gold" at Royal Copenhagen, 2005.

Public Commissions (selected): Urban-plan, Amager, brick sculpture "CrossOver", 2009; Østerhøj, "Outlookstairway", Promenaderamp, Stonegardenpath.", 2006; Eggerslevmagle School, projekt by group K+, Skælskør, 2005.
Grants: Award from the Danish Arts Foundation, 2013; Anne Marie Telmanyi født Carl-Nielsens Fond, 2003; Danmarks Nationalbanks Jubilæumsfond, 1991; Ellen og Knud Dalhoff Larsens Fond 1991.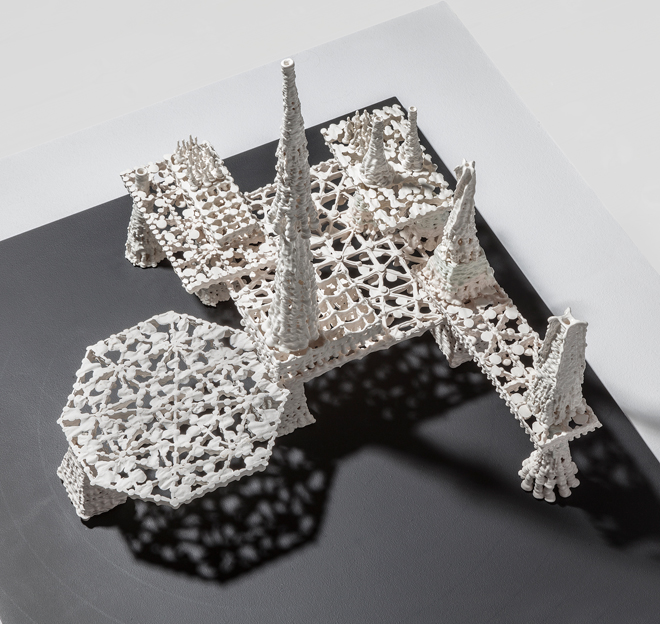 Platform, 2013, 50x50x50 cm
Photo: Ole Akhøj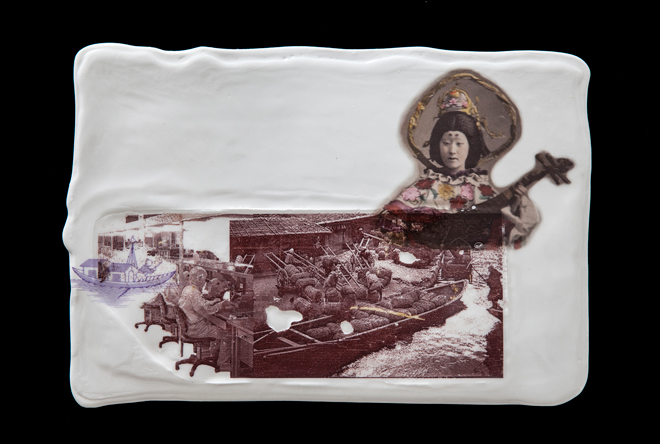 Amaterasu, 2013, 23x17cm
Photo: Ole Akhøj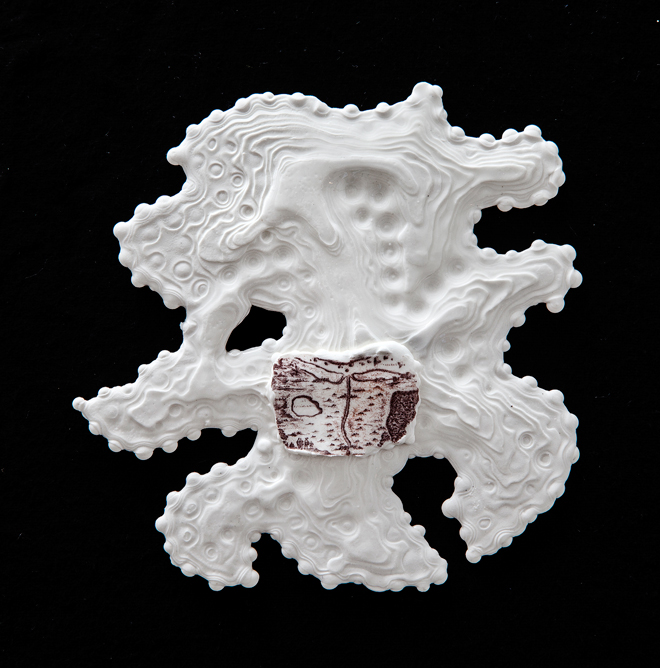 Carte du Tendre, 2013, 15x15 cm
Photo: Ole Akhøj