Born 1970. Lives and works in Copenhagen
Education: Designschool Kolding, Dep. of Ceramics and Glass, 1996-2001; University of Copenhagen, BA in Danish literature and Art History, 1991–94.
Recent exhibitions include: "Pop-up", HURRA!, Venice , Los Angeles, 2013. "Summerexhibition", Chi Chi Potter, Copenhagen, 2013. "Masterpieces", Ann Linnemanns studio gallery, 2013. "Pynt", Officinet, Copenhagen, 2013. "New Nordic Narrative", Museum of Ceramic Art Grimmerhus, 2011. "The Biennale for Craft and Design, Koldinghus, 2011. "Marianne Krumbach and Marianne Nielsen", DesignerZoo, 2010. "Spring-Exhibition" Kunsthal Charlottenborg, 2010. "Cultivated nature", Museum of Ceramic Art Grimmerhus, 2010; Galleri Nikolai, Kolding, 2009
Grants and prizes: Danish Art Foundation, grant 2013, prize 2011. Danish National Bank Foundation 2013.
www.mariannekrumbach.dk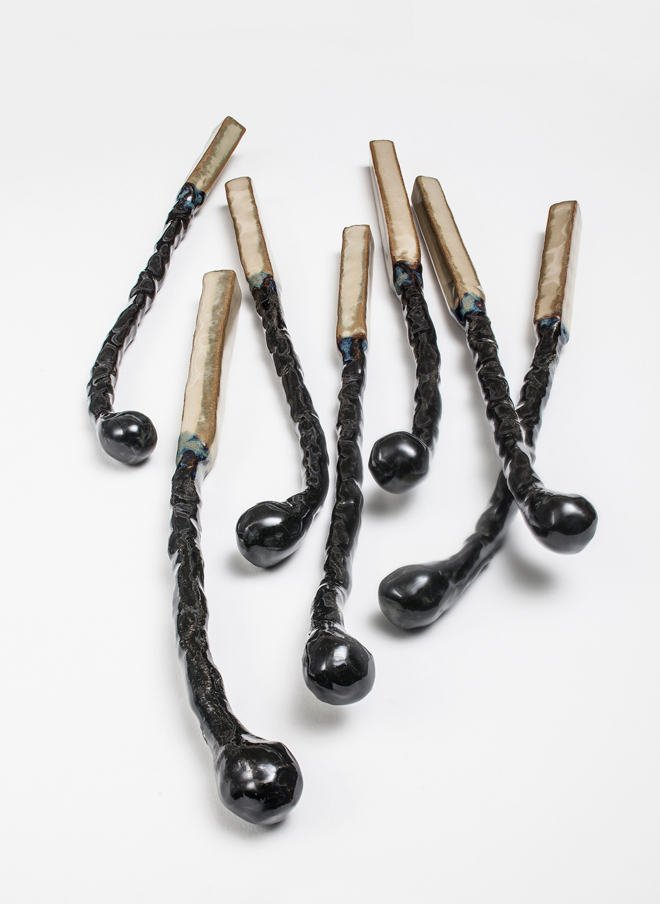 'Matches', 2013, length ca. 31 cm. Stoneware
Photo. Ole Akhøj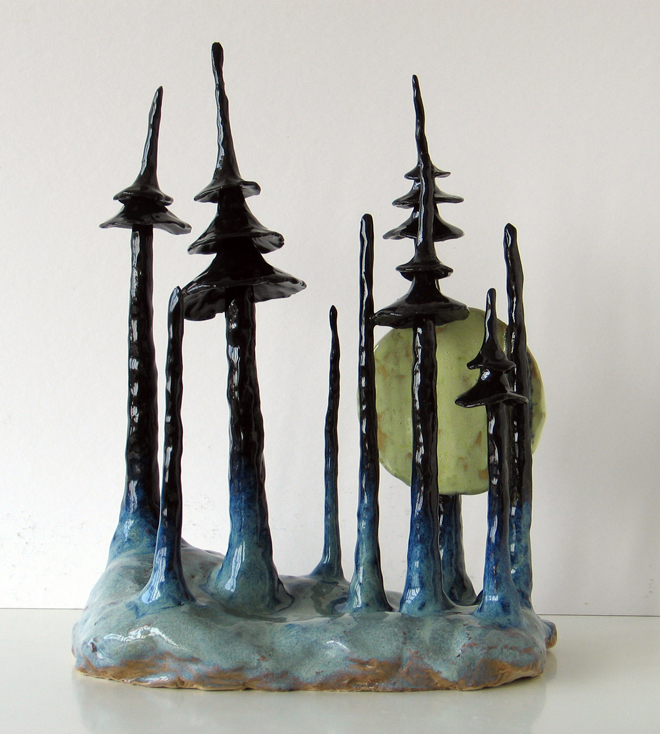 'Woods at night', 2010, 32x38 cm. Stoneware
Photo: Marianne Krumbach




'Nine trees', 2010, height: 24–33 cm. Stoneware
Photo: Ole Akhøj