Born 1961 in Norway. Lives and works in Faaborg/Tommerup, Denmark

Education: Kolding Design School, 1983–87.
Represented: The Danish Arts Foundation; The New Carlsberg Foundation, Copenhagen; Museum of International Ceramic Art, Middelfart, DK; Nordenfjeldske Kunstindustrimuseum, Trondheim, Norway; Sønderjyllands Kunstmuseum, Tønder, DK; Fu Le, International Ceramic Art Museum, Fuping, Xian, China.
Selected Exhibitions: Galleri Moderne, Silkeborg 2013 ; Galleri Weber with Sys Hindsbo, Svendborg 2012; Galleri Pagter, solo, Kolding, 2011; Himmerlands Museum of Art with Kirsten Klein(photography), Aars, 2011; Clausens Kunsthandel with Knud Odde, Albert Mertz, Copenhagen 2009; Kunsthallen Brænderigården, (solo) Viborg 2006; Galleri Nørby, Copenhagen, with Edmund De Waal, 2004.
Selected Commisions: 2 m vase for Faaborg, 2012; 100 plates for New Carlsberg Foundation (100 year) Copenhagen 2006; 3 m vase for the Danish Crown Prince Couple, Fredensborg 2004.
Publications: Contemporary Ceramics by Emmanuel Cooper, Thames and Hudson – The Potbook by Edmund De Waal, Amazon.
Glazemaker at Tommerup Keramiske Værksted since 1987. Member of the board at Museum of International Ceramic Art (Grimmerhus), Middelfart, DK.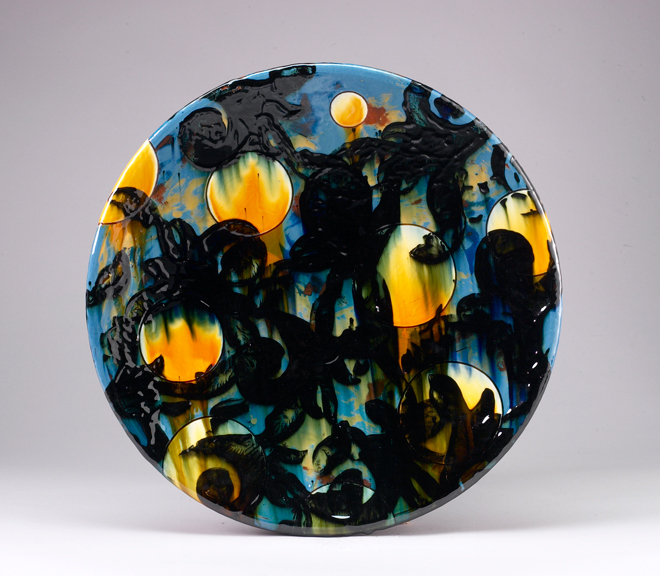 Platter, 2004. Diam: 45 cm
Photo: Knud Sejersen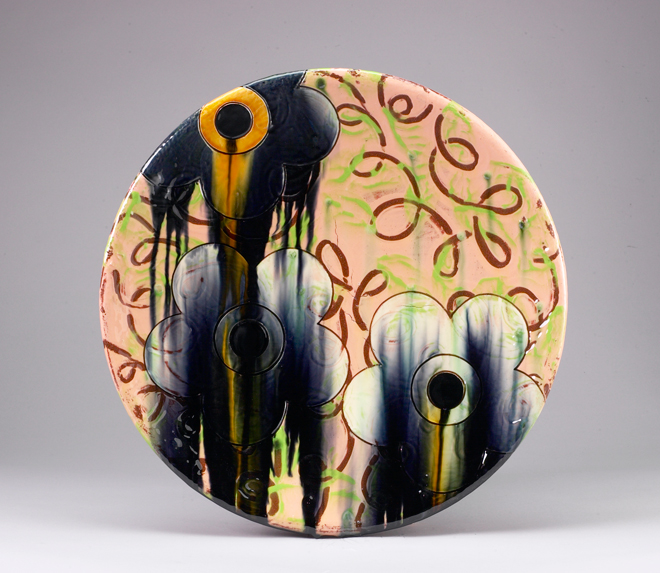 Platter, 2004. Diam: 45 cm
Photo: Knud Sejersen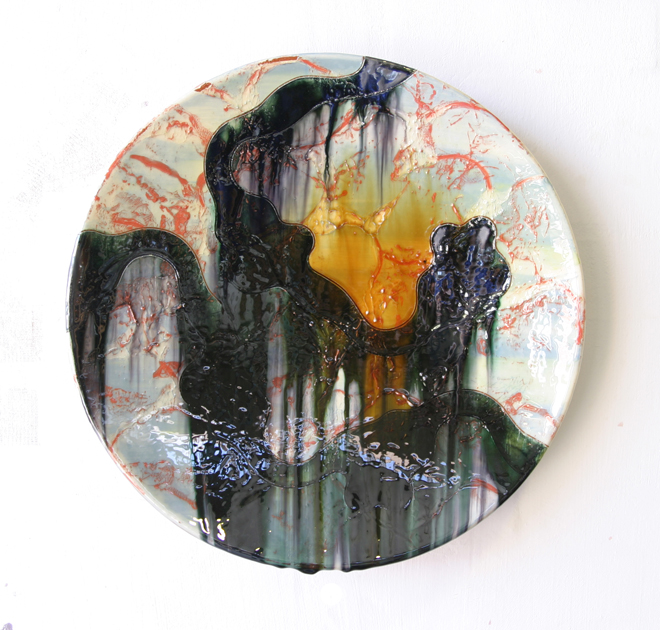 Platter, 2003. Diam: 45 cm
Photo: Esben Lyngsaa Madsen