Born 1974. Works and lives in Copenhagen

Education: The Royal Danish Academy of Fine Arts, 1998-2006

Selected museums and collections: The Danish National Museum, Kobberstiksamlingen, The New Carlsberg Foundation, The Danish Arts Foundation, Københavns Kulturfond, Nordea, Nykredit, Statens Kunstråd Sverige

Recent exhibitions include: 2012 "X-hibition", Marianne Friis Gallery, group exhibition; 2012 Gallery Factory, Korea, solo exhibition; 2012 "With access from the Ground", Galleri Steinsland Berliner, group exhibition; 2011 "Voyage to the beautiful self", Danske Grafikere, group exhibition; 2011 "No Shadow but holding the Moon", Galleri Christina Wilson, solo exhibition; 2009 "Til Vægs", Charlottenborg Artspace, group exhibition, curated by Maria Gadegaard; 2008 "Mosaik", Galleri Christina Wilson, solo exhibition; 2008 Carnegie Art Award 2008; 2007 "Match Race", Nordjyllands Artmuseum, curated by Thorgej Steen Hansen, Tarje Gullaksen and Thorbjørn Andersen; 2007 "At the End of the Rainbow", The Triangle Project, BM-Suma Contemporary Art Center, Istanbul, curated by Thomas Andersen; 2007 "Painting, Space & Society", Göteborgs Konsthall, curated by Mika Hannula and Lene Crone Jensen; 2006 "Efterårsudstillingen", Charlottenborg; 2006 "Naturally", Mogadishni, curated by Helle Ryberg and Julie Damgaard; 2006 "Squelette de lésprit", Galerie Mikael Andersen, curated by Erik Steffensen; 2006 "Bjerge i dansk kunst - fra Willumsen til parfyme", Herning Artmuseum, curated by Erik Steffensen; 2005 "Fatty, Doughface & Dripdrop Snouty in the night and other Tales", solo exhibition, the leisure club Mogadishni

Public decoration: Kgs. Nytorv, Copenhagen, 2012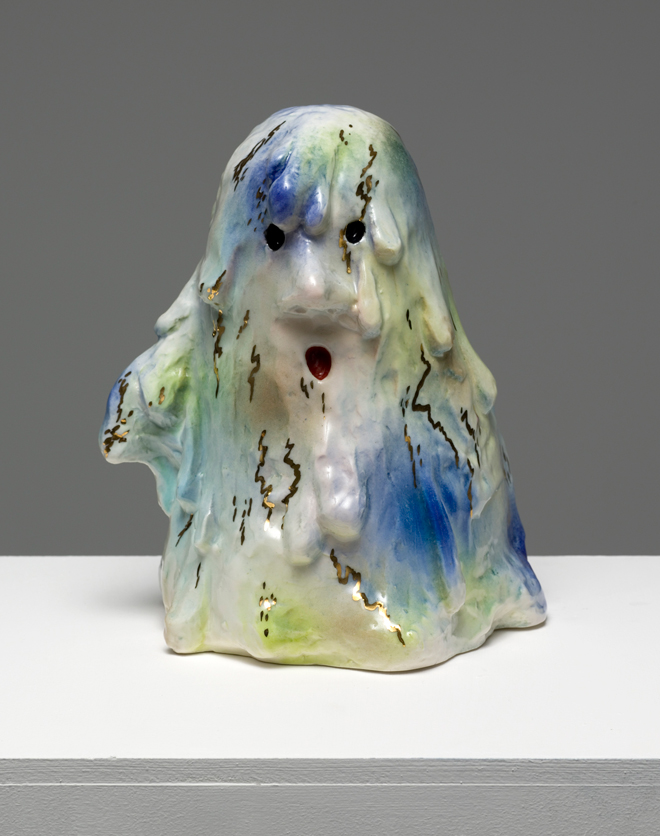 Fie Norsker, Ghost, 2007, porcelain with glaze, 30 x 20 cm. Photo: Anders Sune Berg.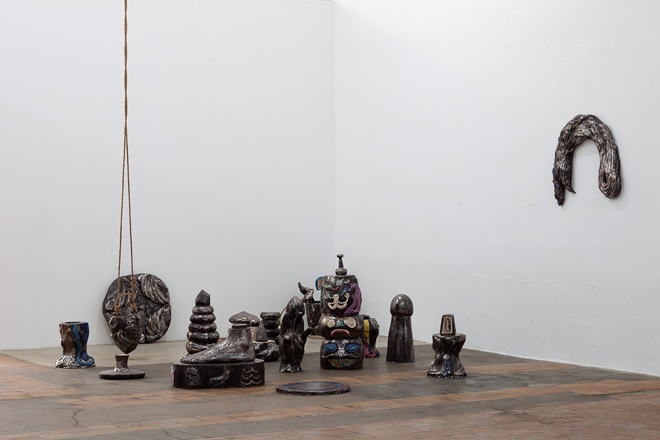 Fie Norsker, Installation view, ceramics with glaze, Marianne Friis Gallery, 2012.
Photo: Torben Eskerod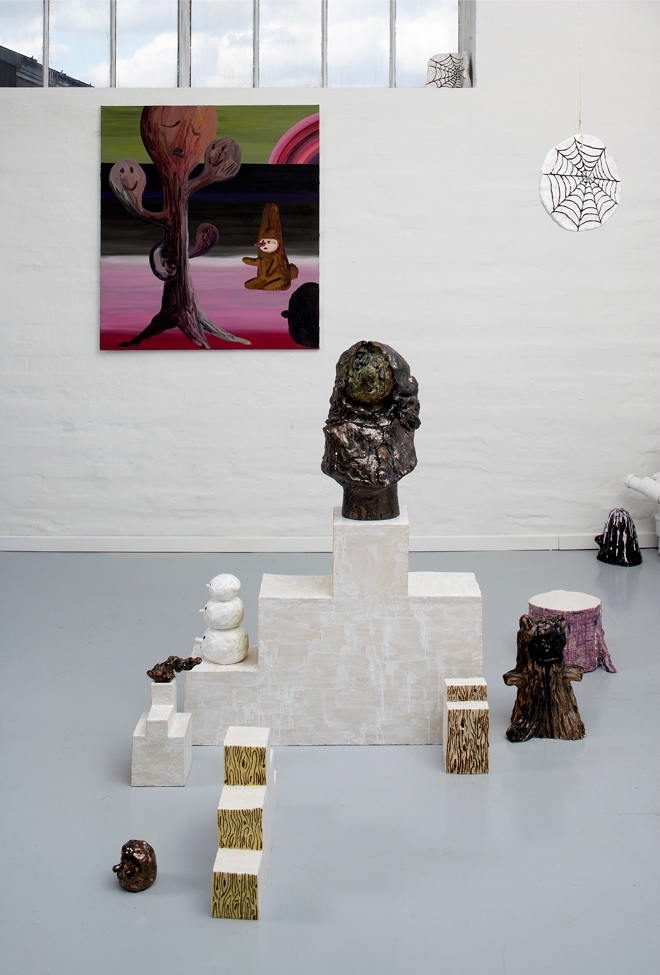 Fie Norsker, Installation view, Fatty, Doughface and Drip Drop Snouty in the night and other Tales, Mogadishni, 2005. Photo: Anders Sune Berg