27.02 – 22.03
Gunhild Rudjord and Nils Erik Gjerdevik


Steen Ipsen: Organic Movements



Welcome to the opening Thursday 23 October at 5 – 8 pm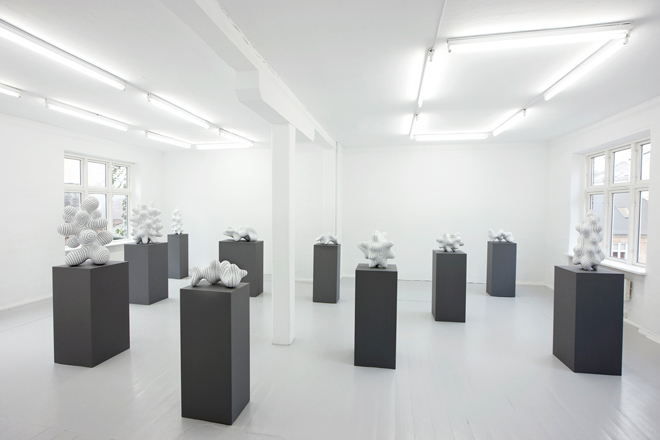 Steen Ipsen at Copenhagen Ceramics, 2014
Photo: Jeppe Gudmundsen-Holmgreen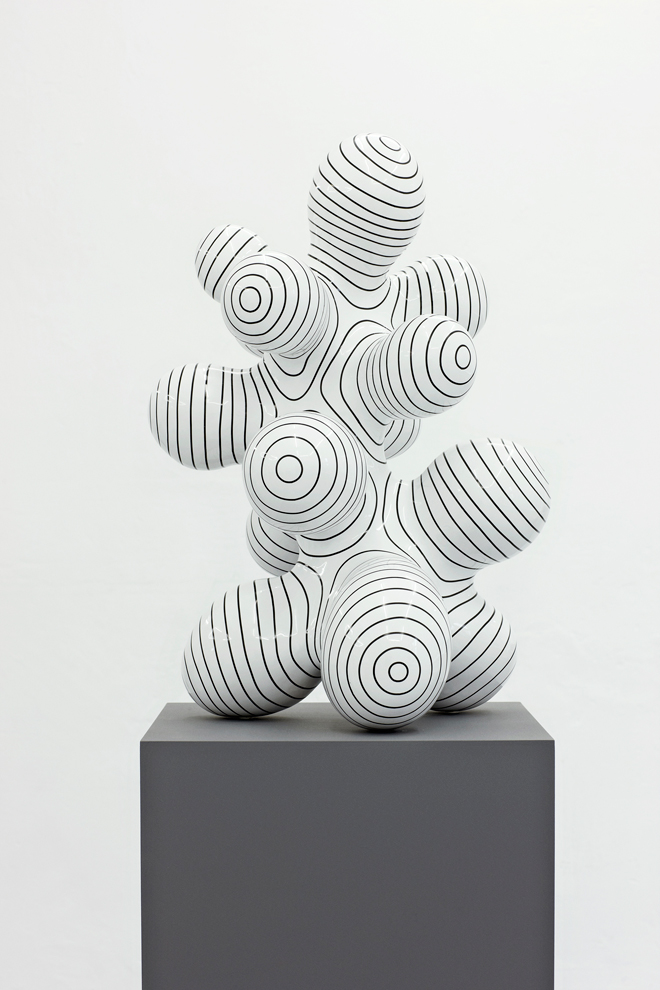 Steen Ipsen: Organic 16/14, Earthenware, H 70 x W 40 cm, 2014
Photo: Jeppe Gudmundsen-Holmgreen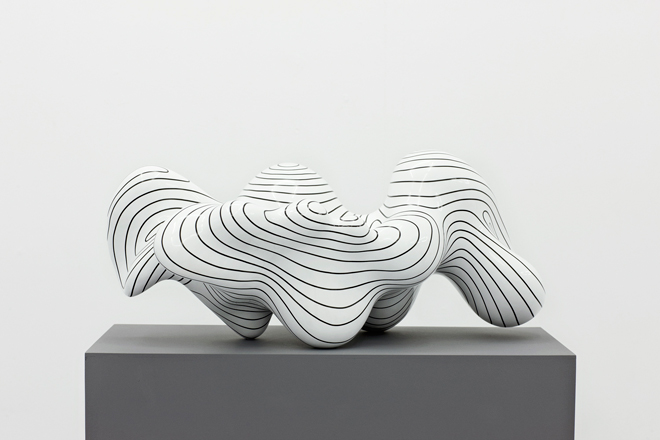 Steen Ipsen: Organic 28/14, Earthenware, H 30 x W 64 cm, 2014
Photo: Jeppe Gudmundsen-Holmgreen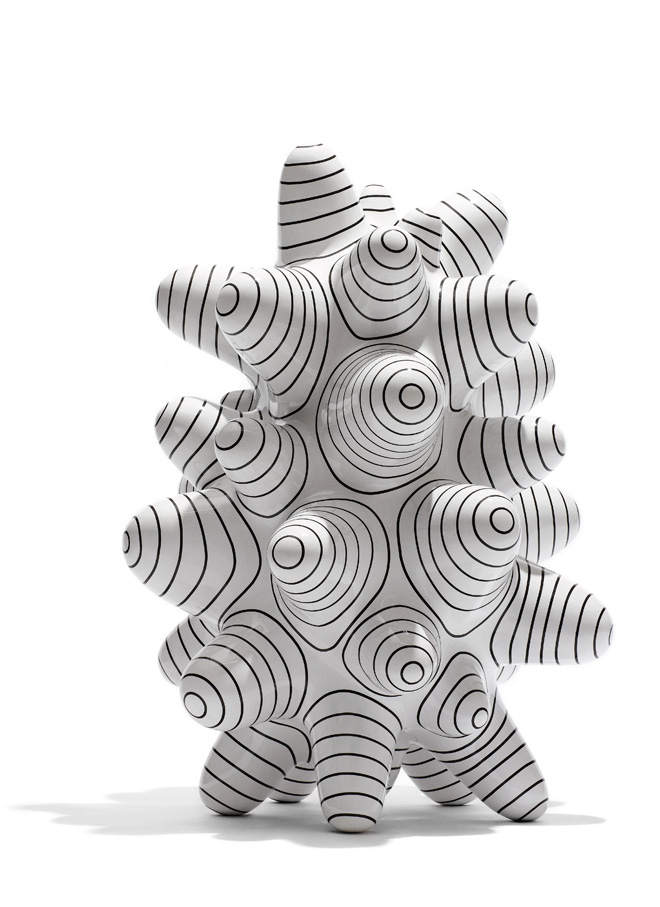 Steen Ipsen: Organic 17/14, Earthenware, H 70 x W58 cm, 2014
Foto: Jeppe Gudmundsen-Holmgreen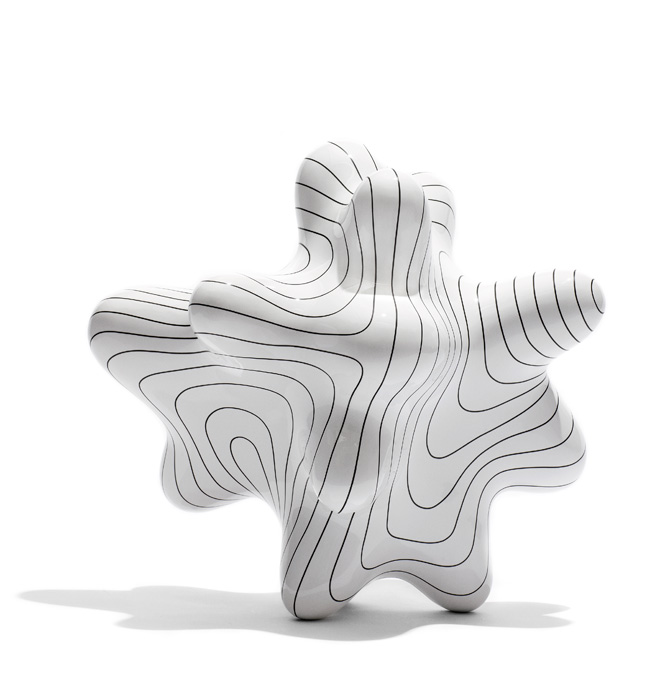 Steen Ipsen: Organic 18/14, Earthenware, H 38 x W 40 cm, 2014
Photo: Jeppe Gudmundsen-Holmgreen






Press Release:
Steen Ipsen : Organic Movements
23 October – 15 November 2014

In his upcoming solo exhibition ceramicist Steen Ipsen shows a series of organic objects. In his new works, he focuses on the curves and the way line-decorations are affecting the particular shapes.

In the exhibition "Organic Movements" at Copenhagen Ceramics Steen Ipsen will be showing new works, in which he focuses on the objects' movements and highlights the convex and concave curves. Ipsen works with organic shapes without intending to imitate fragments of animals or humans. Highlighting these curves and shapes is what is significant to him. In some of his new works he also shows us an interpretation of how spherical shape elements try to work their way out through the object's "skin". Ipsen works with white monochrome glaze, drawing a black decoration to form a contrast with the object's shape and to express the influence of the decoration on the sculpture's movements, resulting in a strong graphic expression.

According to Ipsen himself, he looks for inspiration in the world of dance such as Harald Lander's ballet "Etudes", which shows classical ballet exercises and steps performed by dancers who act as organisms controlled in a synchronous movement.

Ipsen has been experimenting with drawing lines on film and projecting these onto objects to examine how the decoration interacts with the object, all of this resulting in new ideas for hand-decorating.

The ceramic objects are all freehand modelled, based on fragments of small sketches in clay. In the process Steen Ipsen makes his very own rules and methods, changing the shapes in order to achieve the balance and expression that he wants in his work.

The work of Steen Ipsen is represented in Danish and international museums and collections e. g. Musée des Arts Décoratifs, Paris; Musée National de la Ceramiqque Sévres, Paris; Victoria & Albert Museum, London; ASU Art Museum, Arizona, USA; Museum für Kunst und Gewerbe, Hamburg; Musée Magnelli, Vallauris, France; Icheon World Ceramic Center, Korea, 2007; Höganäs Museum, Sweden; Designmuseum Danmark; Trapholt Art Museum, DK and Annie and Otto Johs. Detlefs Collection. Recent shows include: Galerie NeC nilsson et chiglien Paris 2014 (solo) 2010 (solo); Puls Gallery, Bruxelles 2013 (solo); Cheongju International Crafts Biennale, Main Exhibition, Korea 2013. (solo); NeC Gallery, Hongkong 2012 (solo); Gallery Dock-56, Hamburg, Germany 2010-2011 (solo); 10.000 timer, Trapholt Art Museum, DK, 2014; Bellevue Art Museum, Washington 2014; Art Paris, Grand Palais 2014; ASU Art Museum, Arizona 2013; Sydney Opera House 40th Anniversary-exhibition 2013; Biennale at Grand Palais with NeC Gallery, Paris 2013; European Parliament, Brussels 2012; Mindcraft 10, Milano, Italy 2010; EXPO 2010 Shanghai, Nordic Light House 2010.

The exhibition will be opened on 23 October at 5 pm by Roger Nilsson, owner of Galerie NeC nilsson et chiglien, Paris.