27.02 – 22.03
Gunhild Rudjord and Nils Erik Gjerdevik


Gustaf Nordenskiöld: The Collector (part 2)



Welcome to the opening Thursday 28 August at 5 – 8 pm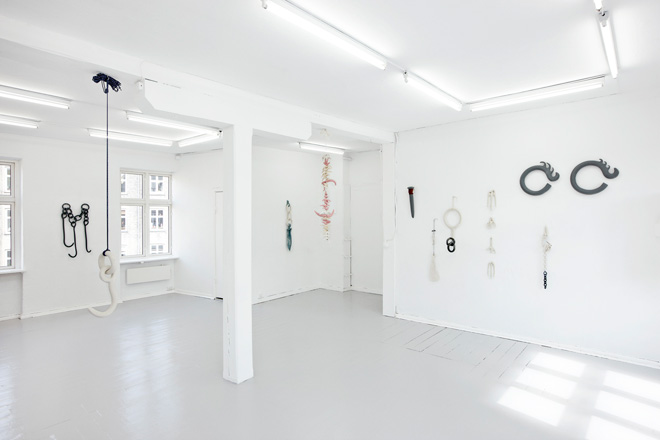 Gustaf Nordenskiöld at Copenhagen Ceramics, 2014
Photo: Jeppe Gudmundsen-Holmgreen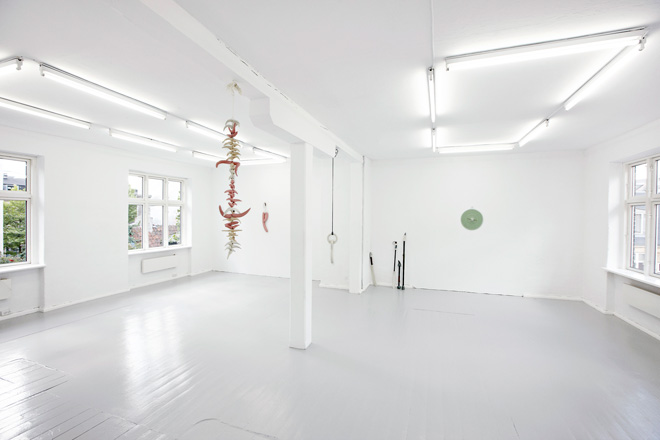 Gustaf Nordenskiöld at Copenhagen Ceramics, 2014
Photo: Jeppe Gudmundsen-Holmgreen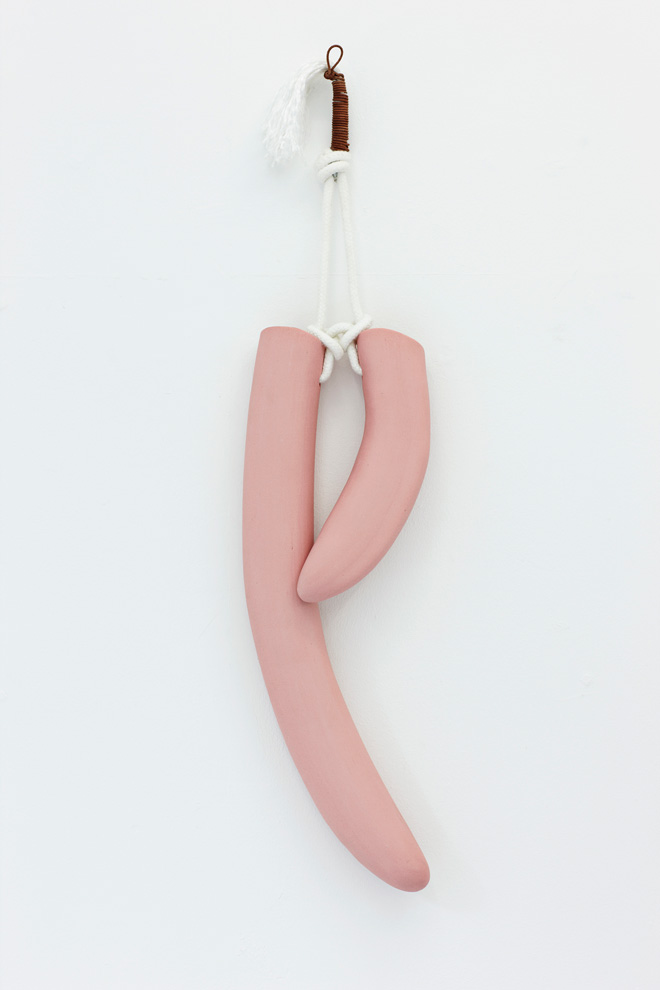 Gustaf Nordenskiöld: Unspecified object (south), 2014
Photo: Jeppe Gudmundsen-Holmgreen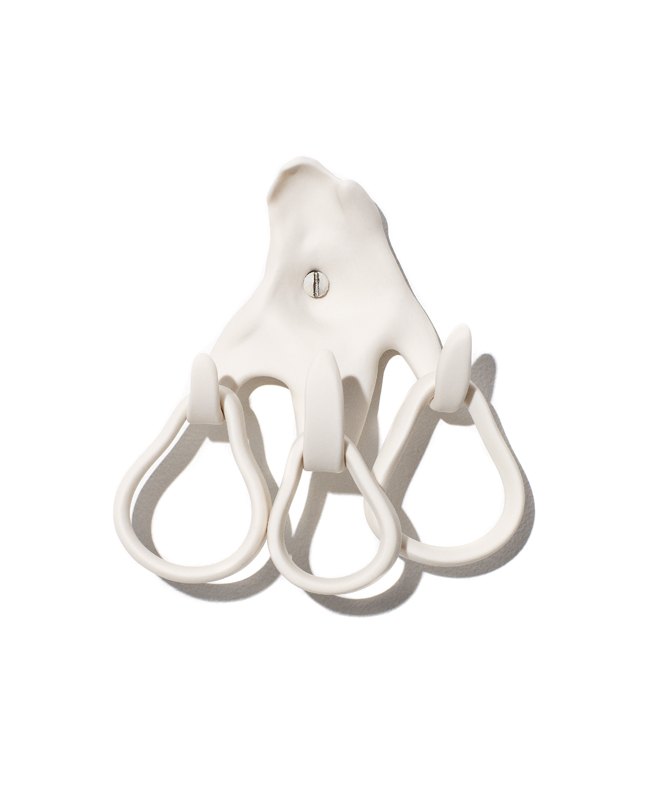 Gustaf Nordenskiöld: Unspecified object (rake 1) 13x14x5 cm, porcelain 2014
Photo: Jeppe Gudmundsen-Holmgreen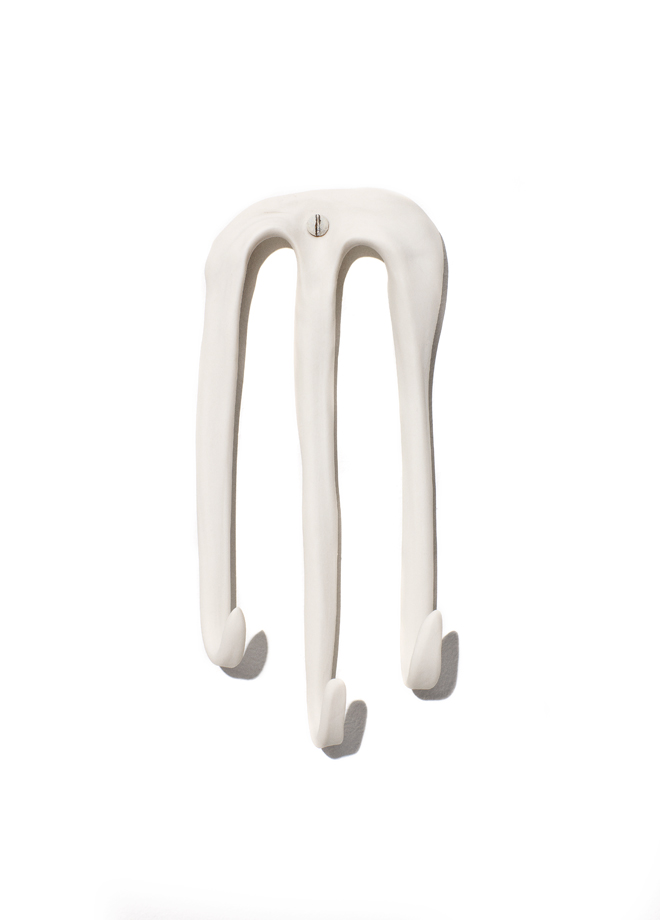 Gustaf Nordenskiöld: Unspecified object (rake 2) 22x10x4 cm, porcelain 2014
Photo: Jeppe Gudmundsen-Holmgreen



Press Release:
Gustaf Nordenskiöld: The Collector (part 2)
28 August – 20 September 2014
In the first exhibition of the autumn season at Copenhagen Ceramics Swedish ceramicist Gustaf Nordenskiöld invites you on a journey of discovery among tusks, shields, chains, bows and bones. Artefacts of stained porcelain, textile, wood and leather. A collection of trophies as objects of worship and conquest.
Copenhagen Ceramics has the pleasure of presenting Swedish artist, designer and exhibition-curator, Gustaf Nordenskiöld in the first solo show of the autumn season at the gallery.

Over more than a decade and a half Nordenskiöld has established himself as one of the most remarkable younger profiles on the ceramics scene. His works circle around the artefact itself in an investigation of possible meanings, functions and the inherent power in an object. Such as you would come across in certain historic-ethnographic artefacts, where form and function coexist closely connected to spiritual aspects. He is engaged in exploring the relationship between object and man on many levels and how this can be expressed in a contemporary context. For instance, he takes a look at the human urge to make collections and attribute personal meaning, status and value to things. And he observes the act of creating things as possible worship of forces beyond yourself through the linking of functionality, materiality and narration.

Often he lets the making process appear as an important visual aspect of the finished work – as a memory of it's creation. By simultaneously using randomness as well as control he poses questions about the idea of the soul of things. How does this manifest itself? Is, for instance, the traces of the hand in the making more essential than the elaboration by machine? Is there a hierarchy?

In the exhibition Gustaf Nordenskiöld shows a collection of newly produced archaeological objects of uncertain derivation. They convey traces of a forgotten civilisation with other ideals and reflect an exploration of unknown places and cultures coupled with his own personal background and his interpretations of our present time. There is a physical presence in his method – a both primitive and refined force is conferred to the clay, which is seen as the processual traces of the actual handling of the material. Through the material transformation – the use of clay – he changes the meaning and function of the objects, in an attempt to both alienate and make visible their actual use.

Nordenskiöld has exhibited widely in Sweden and abroad, e.g. at the Vallauris Biennale, France, 2014; Stene Projects, Stockholm, 2011 and 2014; Gustavsberg Konsthall, Stockholm, 2008; Konsthuset/Uppsala Konsthall, 2012; NeC Gallery, Paris, 2011 and 2013; NeC Gallery Hong Kong, 2012. His work is represented in international collections such as ASU Art Museum, Arizona, USA; National Museum, Stockholm; Röhsska Museet, Gothenburg; Malmö Art Museum; Swedish National Arts Council and Stockholms Läns Landsting.

The exhibition is supported by IASPIS

The exhibition will be opened on Thursday 28 August 2014 at 5 pm by Love Jönsson, critic and curator at the Röhsska Museum in Gothenburg.